Report and captions by Tom Dugan, photos by Tom Dugan and Mike Vuocolo
The 9th annual Beach N' Board Fest was held March 8-12-2023 at Shepard Park in Cocoa Beach, FL.  The beach park is located directly behind Ron Jon's Surf Shop, the event's main sponsor.  The event featured the Quicksilver Men's and Jr. Men's Pro, along with the Roxy Women's and Jr. Women's Pro.
The surf portion of the fest started Wednesday with a windy and overcast day and very small 2 ft surf.  Day two, Thursday, the surf jumped to 4 ft wind chop, but very contestable conditions, and plenty of good surfing going down. Friday morning arrived with clear skies, sun, 4 foot waves, and offshore winds that stayed around for the next three days along with good wave size, making this year's contest one for the books.  From Friday thru Sunday it was a delight to see Cocoa Beach really doing its thing with incredible surf and world class surfing. There were contestants from all over the world including Peru, Costa Rica, Canada, Barbados, Japan, and the Dominican Republic. The U.S. had representatives from California, Hawaii, Puerto Rico, and of course all up and down the East Coast, making it truly a world class competition.
The Beach N' Board Fest included a skateboard ramp, a wake boardpool, and competitions, including a 5K beach run, kayak fishing, a 1-mile ocean swim, and the largest high school girls' volleyball tournament of it's kind. Vero Beach defeated New Smyrna Beach in the final of the 30-team, 60-player event.  Food trucks, vendors booths, skateboard ramp, and the Billabong wakeboarding pool kept all the Spring Break beachgoers entertained.
From day one the surfing was intense and everyone was surfing their best trying to gain WSL (World Surf League) points and take home the top check of $2500.00.  On the Women's side, Californian Bella Kenworthy, daughter of photographer Jason Kenworthy took both the Ron Jon Roxy Women's AND the Women's Jr. Pro. It was the first time she has won a WSL contest and the first time she has won two events on the same day.
On the men's side, Quicksilver Men's Pro winner Jett Schilling, another California, almost did the same winning the Men's but getting a second in the Jr. Men's.  Jett lost by only one point in the Jr's, 13.17 to 12.17, but all in all, he had a great birthday weekend, with two rocket launches and a WSL win.
The East coast was well represented by past event winner New Smyrna FL's Evan Geiselman in the Men's Final. Evan surfed with his flair and speed on every wave, getting some excellent scores, but in the end with scores of  17.50 to 12.27 he was sent home with the second place check. As alway, like years past, the waves were there, as was the sun, and the Spring Break crowds. Looking forward to next year and hope the waves will be as good as this year's.   – Tom Dugan –
Results 2023 Ron Jons Beach And Board Fest
2- Sanoa Dempfle-Olin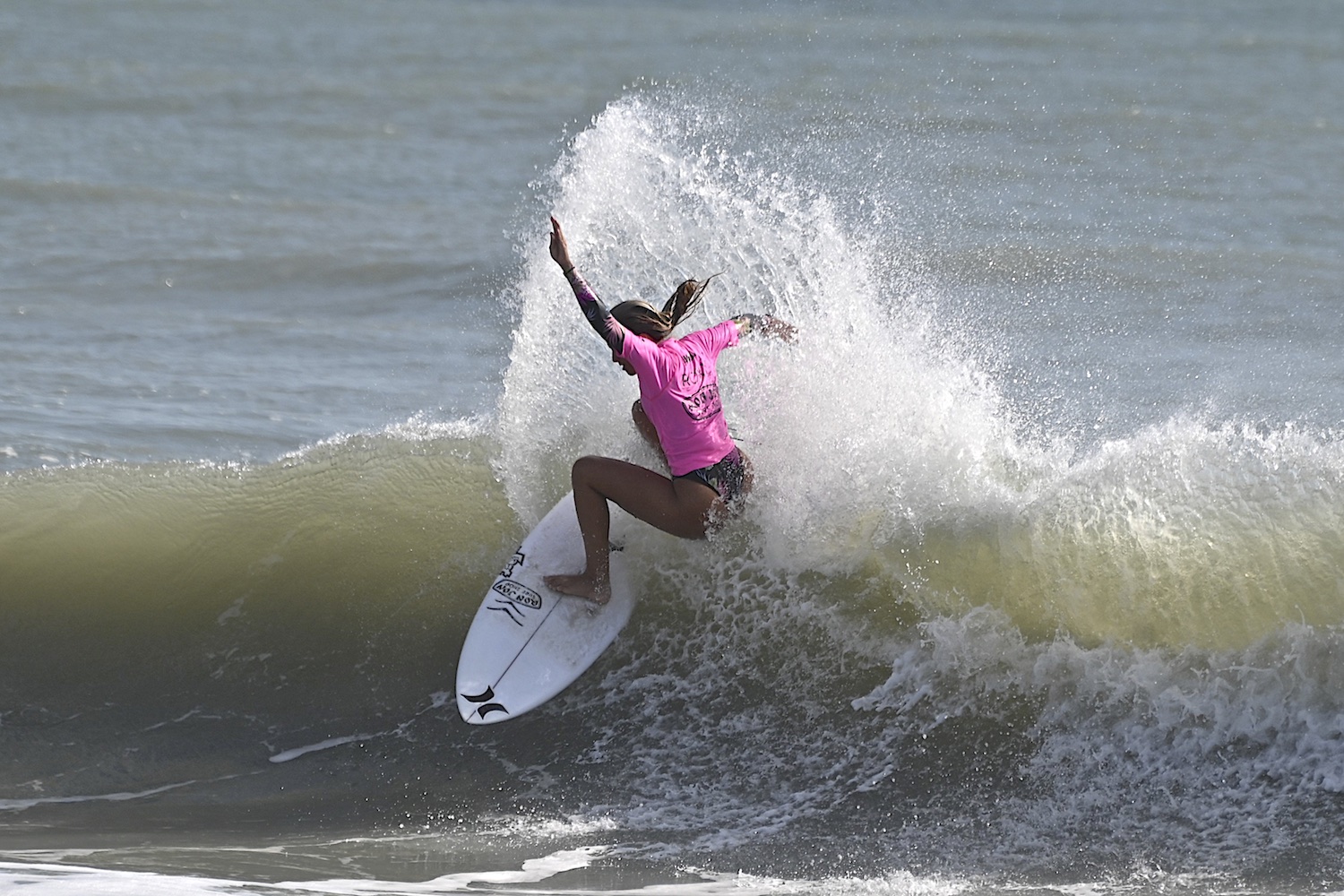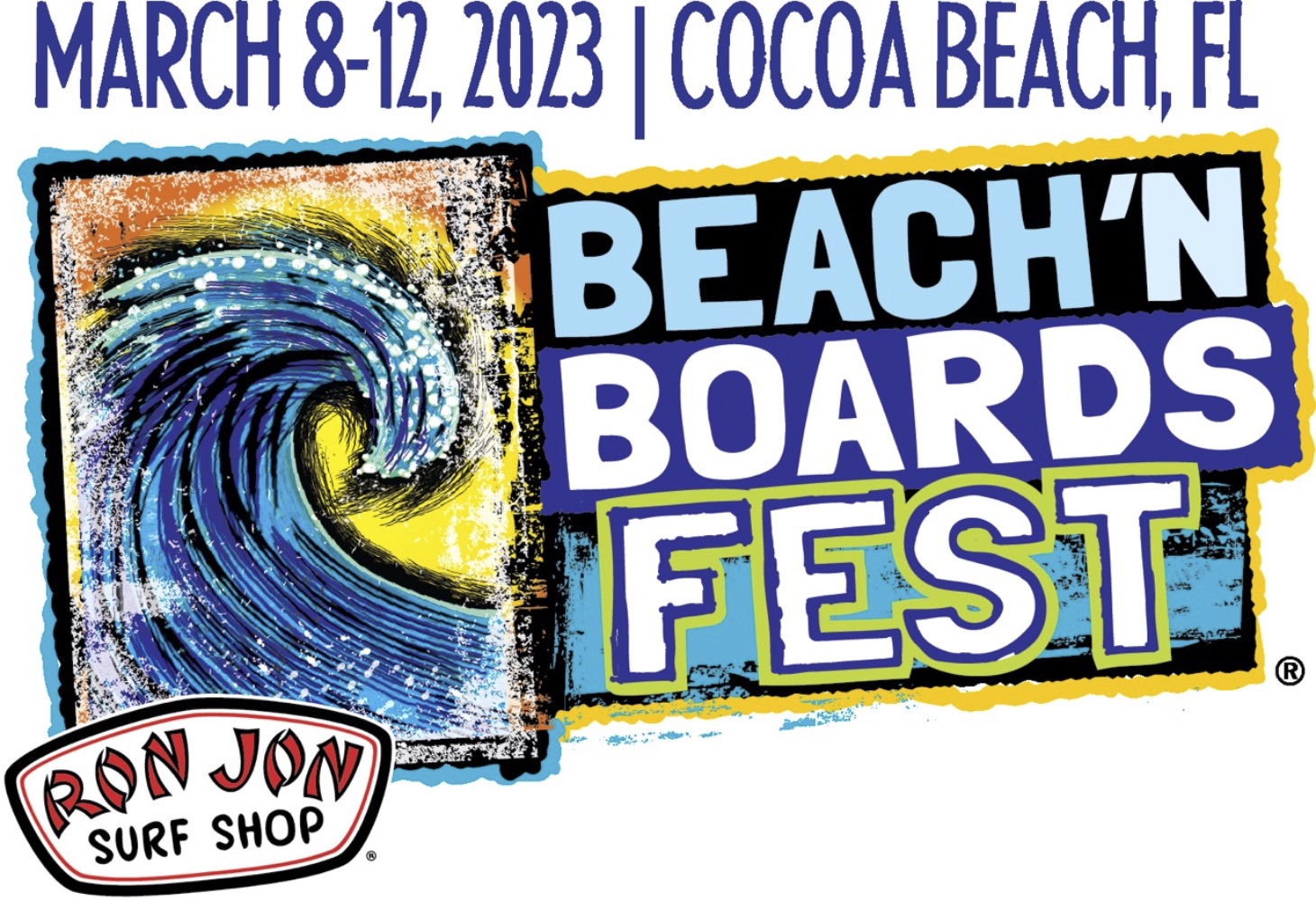 `